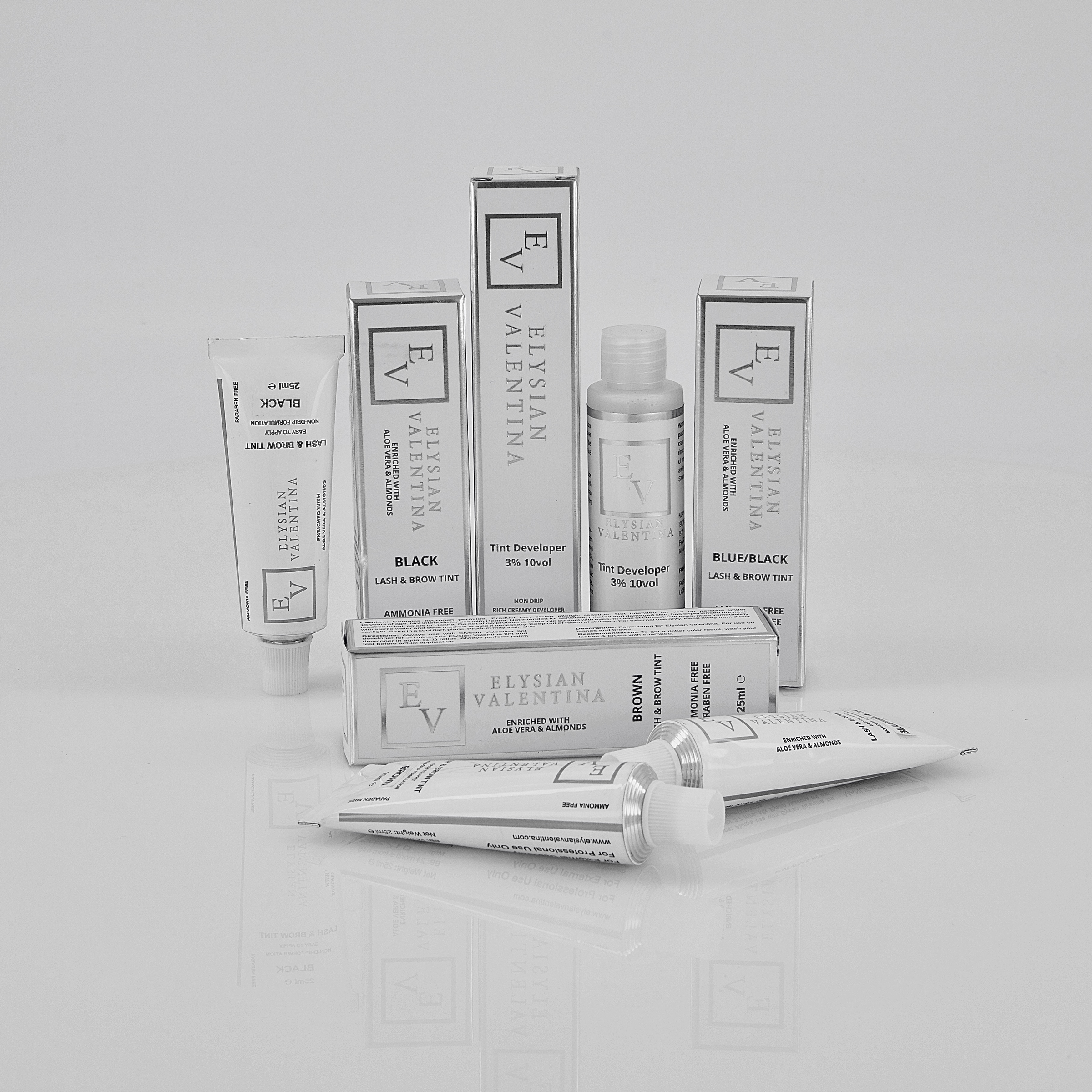 EV Hybrid Tint Range (Dye)
Get ready to experience the ultimate in brow artistry with Elysian Valentina Hybrid Tints  
Our tints are formulated with only the finest ingredients, including Aloe Vera, Almond Oil, and Bees Wax, ensuring a luxurious treatment that will leave you with stunning long lasting results.
We care about your health, well-being, and the environment which is why our formula is ammonia, paraben, and cruelty-free.
Our range of six individual colours can be mixed to create a bespoke shade that's perfectly suited to your clients unique skin tone and hair colour.
With our full range of brow accessories which includes our White Brow Paste, Pre-Inked Mapping Thread, and Brow Elixir you will have everything you need for a truly amazing experience.
Prepare yourself to be wowed by the Divinely Inspired Elysian Valentina Hybrid Tints!